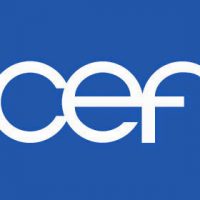 Scholarship applications for new & current families are now due April 24th. We are open Monday through Friday from 9am-3pm. Call & make your appointment to turn in your CEF Application.
1 application per student is required along with a copy of your 2018 taxes, Schedule C Form if you are a business owner, or the Notarized Statement of Income below if you receive cash earnings. If you do not have the 2018 taxes, you will need the 2019 taxes.
Tuition Awards Program
 – TAP is a Catholic Education Foundation program that provides financial assistance for economically disadvantaged students so they can attend Catholic school.
 – TAP provides $1,000 per student in Elementary Schools (Preschool to 8th grade) and $2,000 to high school students. These awards have resulted in a positive impact not only on the students; but, also for their families and surrounding neighborhoods.
–  For questions or to schedule an appointment, call (213) 306-8085.
– Below are links to relevant information:
If you receive cash earnings, no worries, simply have a notary complete the following: